Skip to Content
Commercial Fencing Experts Near Philadelphia
Business owners often have very different needs than homeowners when it comes to securing their property. Our commercial fencing options in Philadelphia and elsewhere in Delaware County are second-to-none. We'll help you keep your facility safe, secure, and private. Whether you choose iron, wooden, or chain-link fencing, our commercial fencing options allow you to go about your business confidently, knowing that your security needs are being met. Invest in your future with new fencing from J & P Fencing. We'd be happy to provide you with a free fencing estimate!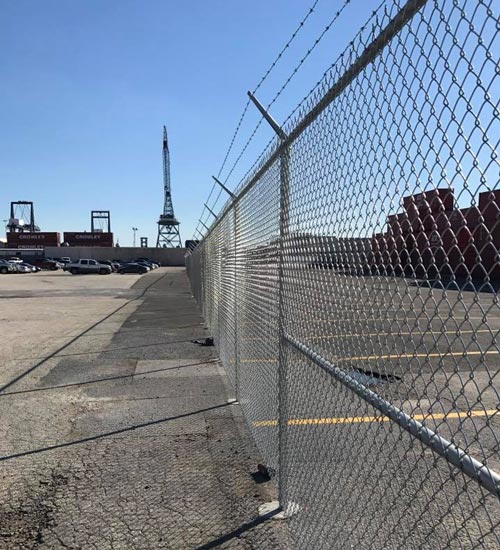 The Protection Your Facility Needs and Deserves
While many tend to think about fencing in terms of residential backyards, the importance of sturdy commercial fencing cannot be stressed enough. Here are some of the many benefits commercial fencing offers for business owners and property managers:
Access Control – Are there certain areas on your property that you need to restrict access to for security reasons? Installing fencing and a security gate allows you access control.
Privacy – Not all commercial and industrial facilities wish to be in the public eye. Fencing adds privacy.
Security – Probably the main reason any commercial facility adds fencing is to help secure its perimeter. A well-constructed fence can help deter break-ins and vandalism.
Aesthetics – Sometimes fencing can help you create a favorable first impression because it conveys professionalism, power, and security. Certain types of commercial fencing can also help you strategically hide warehouses or anything else you don't want the public to see.
We'll Find the Right Commercial Fencing for You
If you need industrial or commercial fencing in the Philadelphia or Delaware County area, be sure to call J & P Fencing for a free estimate. Thanks to more than 20 years of expertise, we'll help you get the right style of commercial fencing to match your security needs and budget!