Skip to Content
Snow Removal to Protect Philadelphia-Area Properties
Pennsylvania sees its fair share of snow during the winter. When you need professional snow removal services in Philadelphia and across Delaware County, call J & P Fencing. We'll come to the rescue. You can count on us to arrive on time and give you an honest estimate on the project's cost before we begin any work. No matter how big your property is or how much snow needs to be removed, we'll complete the job as efficiently as possible. Our experienced contractors are equipped to handle any snow removal situation, delivering high-quality results as long as the cold weather lasts. Don't stay knee-deep in snow. Call us today to schedule an appointment for service!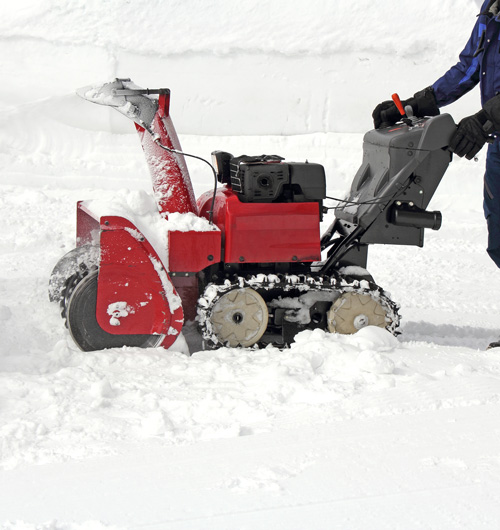 Advantages of Using a Professional Snow Removal Service
Whether you own a home or business, there are many advantages of using our reliable snow removal service in the Greater Philadelphia Area, including:
Safety – Prevent the risk of a slip-and-fall on your property with effective snow removal. We have the expertise and equipment to remove ice and snow safely from your sidewalks, driveway, or parking lot.
Curb Appeal – There's nothing as discouraging as seeing an enormous pile of snow in your way when you need to be somewhere. Having that snow cleared away helps you get where you're going while also maintaining a welcoming vibe for any potential visitors you may have.
Repeat Service – Get peace of mind any time it snows by relying on us for all your snow removal needs. We enjoy much repeat business from homeowners and businesses alike.
Specialized Equipment – Our specialized equipment ensures the snow removal process will be smooth and complete without any disruptions to your daily routine. You also won't have to worry about investing in expensive equipment or maintaining it yourself.
We Make Snow Removal Stress-Free in Delaware County, PA
If you need snow removal services in Philadelphia, Folcroft, or Delaware County, be sure to call J & P Fencing. We work around-the-clock to make snow removal as stress-free as possible. We'll come to any location in our service area, so be sure to call today to schedule an appointment!