Skip to Content
Cost-Effective Fence Repair in the Philadelphia Area
If your current fencing is broken or damaged, J & P Fencing would be happy to take a look at it. As a trusted fence repair contractor in Philadelphia and elsewhere in Delaware County, we're equipped with the right skills and tools to fix your fence. When you hire us for your fence repair project, you can rest assured that your fence will soon be as good as new.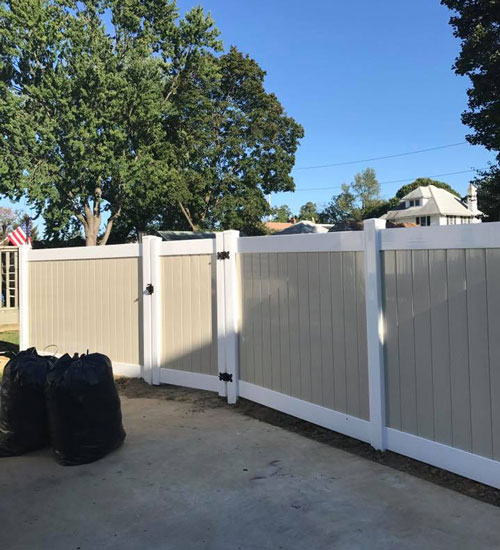 Benefits of Fence Repair from J & P Fencing
Attempting to fix your fence yourself can be costly, time-consuming, and in some cases, even dangerous. Why risk it when you can call J & P Fencing? When you entrust your fence repairs in the Philadelphia area to us, you'll benefit from our:
Prompt, Courteous Service – As a family-owned and -operated company, we pride ourselves on providing personalized customer service. We have three full-time installation crews working six days a week during our busy season to prevent long wait times for installations and repairs.
Convenient Scheduling – Our office is fully staffed Monday through Friday to answer any questions you may have for us. We're also available by appointment on evenings and weekends to accommodate your schedule.
Reasonable Repair Rates – Our owner meets with every customer personally to provide an estimate to ensure you always get the most reasonable installation or repair rate.
Repairs Done Correctly – We utilize an extensive screening process to ensure only the most qualified professionals are hired to provide your fence repairs. We also use the highest-quality materials found in the industry to guarantee your satisfaction.
Spruce Up Your Fence with Our Fence Repairs
If your fence is beginning to show some signs of wear-and-tear, J & P Fencing offers fence repair in Philadelphia and surrounding areas in Delaware County. For more details about our fence repair services, please call us today. We'd be happy to provide your home or business with a free estimate!